About Cigniti Consulting
Explore the talent, Connect with brands!
About Cigniti Consulting
Cigniti Technologies Inc., a Delaware incorporated corporation, has its principal place of business within US at Irving Texas and King of Prussia, Philadelphia, and is a wholly owned subsidiary of Cigniti Technologies Limited. Cigniti Technologies Limited, Global Leaders in Independent Software Testing Services, is headquartered at Hyderabad, India.
The vision of Cigniti Technologies Inc is to help companies improve the quality of software being delivered worldwide. We have a team of software development and testing experts in different technologies like ERP's (SAP, JD Edward and MS Dynamics) JAVA, J2EE, C# and .Net etc. We provide skilled Software developers and Testing specialists ranging from Software Engineers to Project Managers having domain specific experience in Banking, Insurance, Retail, Automobile, Travel, Logistics and Hospitality.
Our Staffing and Consulting services meet the software needs of Enterprises and ISVs who are looking to hire specialist Software professionals. We have experienced recruiters who help you with your resource needs on critical software development and testing projects.
Success depends on the flexibility of employing experts and leveraging their unique skills for specific projects. This also gives you the option of having the best resources work for you as and when needed. 
Quality First
Our business model is structured in a way that puts quality at the center of our service excellence. Our expertise across industries stands testament to that fact that we ensure that our clients' needs are acted upon quickly.
Professional Expertise
Our skilled professionals are greatly invested in their work. They understand that as software professionals, they must understand the system architecture thoroughly. Our professionals also invest their time in research, and to understand how to better improve quality by leveraging specific tools and services.
Domain Excellence
Some of the leading organizations across industries are our customers today. To have reached such heights, the one thing we have constantly excelled in is the deep-domain expertise. We have the platforms to handle services across multiple verticals – ranging from airlines, healthcare, to banking and insurance. 
About Cigniti Technologies (Parent Company)
Cigniti group's 2300+ software testing specialists are spread across US, UK, India, Australia, and Canada. Cigniti is the world's first IST Services Company to be appraised at CMMI-SVC v1.3, Maturity Level 5, and is also ISO 9001:2008 & ISO 27001:2013 certified. Cigniti's test offerings include Quality Engineering, Advisory & Transformation, Next Generation Testing, and Core Testing and cutting edge labs. Having served several Fortune 500 & Global 2000 companies Cigniti has translated its R&D into BlueSwan, the next generation and proprietary test platform. Leading Analysts like Gartner, Forrester, NelsonHall, Everest, Frost & Sullivan, and Forbes have consistently mentioned, awarded & commended Cigniti for its leadership and growth in the independent software testing services space.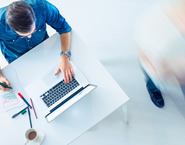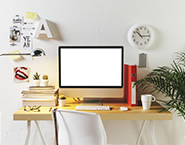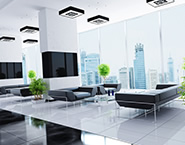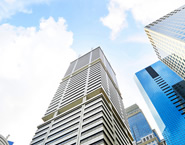 Key Differentiators
Our Clients.